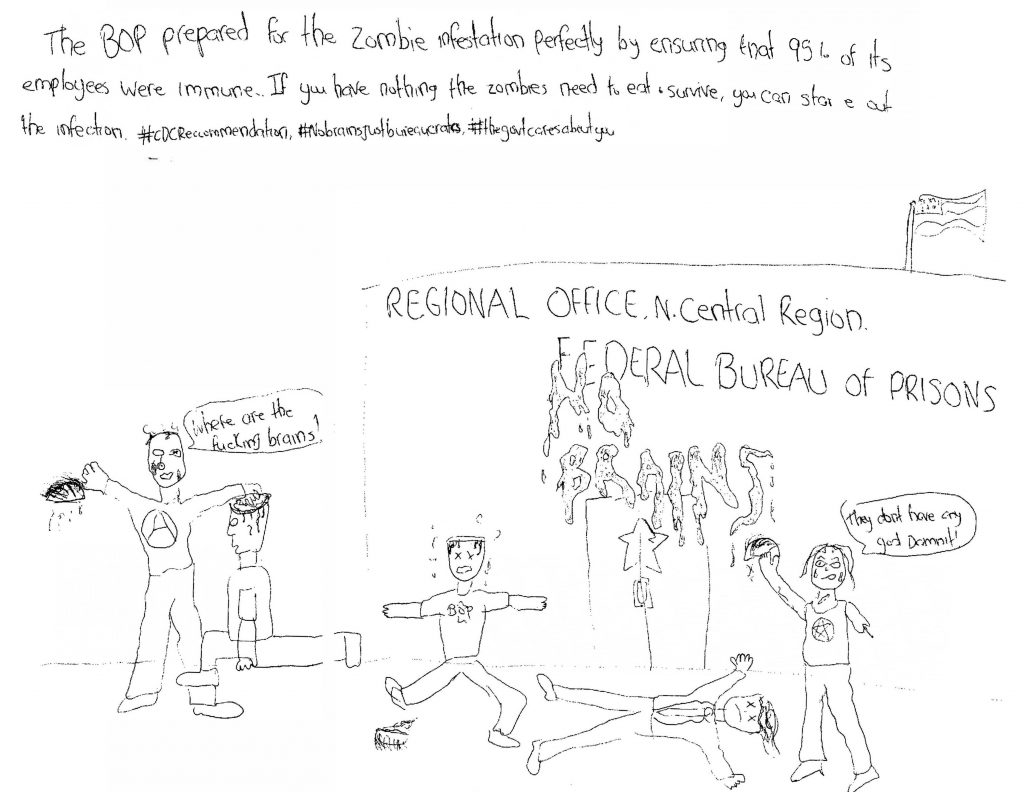 I'm sorry, I ruined the party
caused a big mess in the lobby
I'm sorry I killed your best friend
had to eat your intestines
I'm sorry I broke your hot plate
feel bad, for eating your hot face
I'm sorry, that you weren't ready
treated guts like they were spaghetti
I'm sorry I caused that car crash
licked your brains off the dash
I'm sorry I picked up your scent
You should have been faster,
I left your fingerprints
I'm sorry I caused such a big wreck
That my teeth ripped out your neck
I'm sorry you tripped while running
I drove straight in your tummy
I'm sorry I ate your grandparents
while you, we're out running errands.
I'm sorry I tracked in all that mud.
Had a, fresh glass of your blood
I'm sorry I smashed the movie
And I jut caught Suzy
I'm sorry that I looked so ghastly
That I had to eat you last night….
More books have been added to Eric's wishlist. He has been in segregation for over 700 days. Please share or buy one if you can.
http://tiny.cc/EK_Books